Rayfield trained two of my dogs during the past decade; Oreo and Roxie. I've owned dogs all of my life and have worked with many trainers. Rayfield tops the list hands-down. His technique of working with the dogs' behavior and making them understand new commands is outstanding. Once the dogs learn the commands, then he trains the owner and the owners' behavior and attitude. Astonishing results on all counts. Aside from being a sensational dog trainer, Rayfield is a person whom I admire, trust and respect. He's been an asset to my dogs as well as an asset to me.
Rayfield is a trainer unlike any other. He genuinely CARES about you and your dog with obvious passion and understanding. His training methods are enriching, bringing you understanding of your dog to a whole new level. His generosity with time, knowledge and good spirit showed me he's got the heart of a canine!
Ellyn Fabricant
Plantation, FL
Everything! Rayfield is truly a Dog Whisperer. I needed some help with my new puppy who was out of control. He needed a lot of work. I was worried that no one would be able to correct his bad behavior. As soon as I met Rayfield I knew he was going to be able to help me. He is extremely smart and knowledgeable. Not only did turn my puppy into an Angel he also taught me a lot of things. I was responsible for a lot of the bad behavior my puppy was doing. He has a saying that I love and say all the time. "Train Them, Don't Blame Them" I highly recommend him.
Training with Align K9 was a really wonderful experience for both us and our dog. My dog is struggling with some anxiety and aggression and we were able to work on effective methods of working well together. Thank you!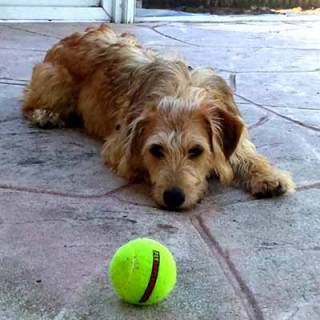 Rayfield's positive techniques and advice have been sanity saving for our family. Most importantly, they work. He has trained us as much as the dog. After being kicked out of puppy class, I didn't have much hope for our rescue dog Jackson. Rayfield was recommended to us and in one lesson had him walking with another dog. When our family situation changed and the dog was not adjusting well, he came right over to help us. He is very accessible via phone, text, etc and answers any questions you have. His positive attitude and interactions with dogs has made working with him a wonderful experience.
OMG what an awesome amazing training session! Wasn't really sure what to expect and someone even told me that I would be probably wasting my money cause I have a new rescue who is timid and scared but he spent time talking, explaining and sitting on the floor with us and Romeo and it will be work and time but we saw a positive forward already and it really has made us so happy to learn and know how to make a huge impact in our Romeo's life ❤ Would recommend him 100%! He knows dogs and he has patience with humans 🤣🤣
I recommend Alpha Dog Academy almost daily to people who need assistance with their pets. Rayfield is a life saver … literally! When the public comes to me, they're often at their wits end and ready to relinquish their dog to a shelter. After I calm them down and tell them that Rayfield is on his way, the real magic happens. He's been able to put peace back into homes and keep families together. That is critical in our line of work. Rayfield jumps at the chance to help any animal, even if he's not going to be compensated. He's constantly helping animals in need. You can call him day or night and he's there to help! His primary concern is to have a happy pet in a happy home. I'm thrilled Rayfield is out there in the trenches helping animals in our community and beyond. We (and they) need him!
Melissa Wu
Executive Director & Founder, Animal Matters
Ray was our third trainer to help us raise a rambunctious, rescue lab-mix into a well-mannered pet. Our dog is now in her "testing teen" years, but I can see that practice and perseverance will provide a big pay-off. Ray explains the dog's behavior and how the owner can get the desired results. A visit to our Vet this a.m. garnered unsolicited compliments on her training. So this isn't a biased opinion. Hire the best first (Ray) and forget the rest.
Amazing trainer with such compassion and knowledge, We are truly thankful to have had him help many of our dogs!!!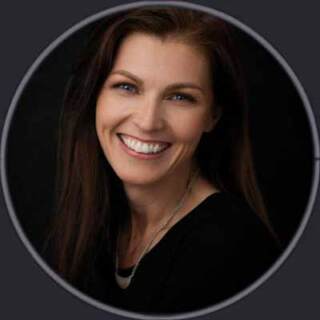 Watching Ray work with dogs is amazing. He "gets" them. I've worked with other dog trainers in the past and even though many have been good I have never experienced the connection Ray has with dogs. I definitely recommend him for anyone seeking a dog trainer in the Cape Coral area.